WGRC Cell
Women's Grievance Redressal, Prevention of Sexual Harassment and Counselling Cell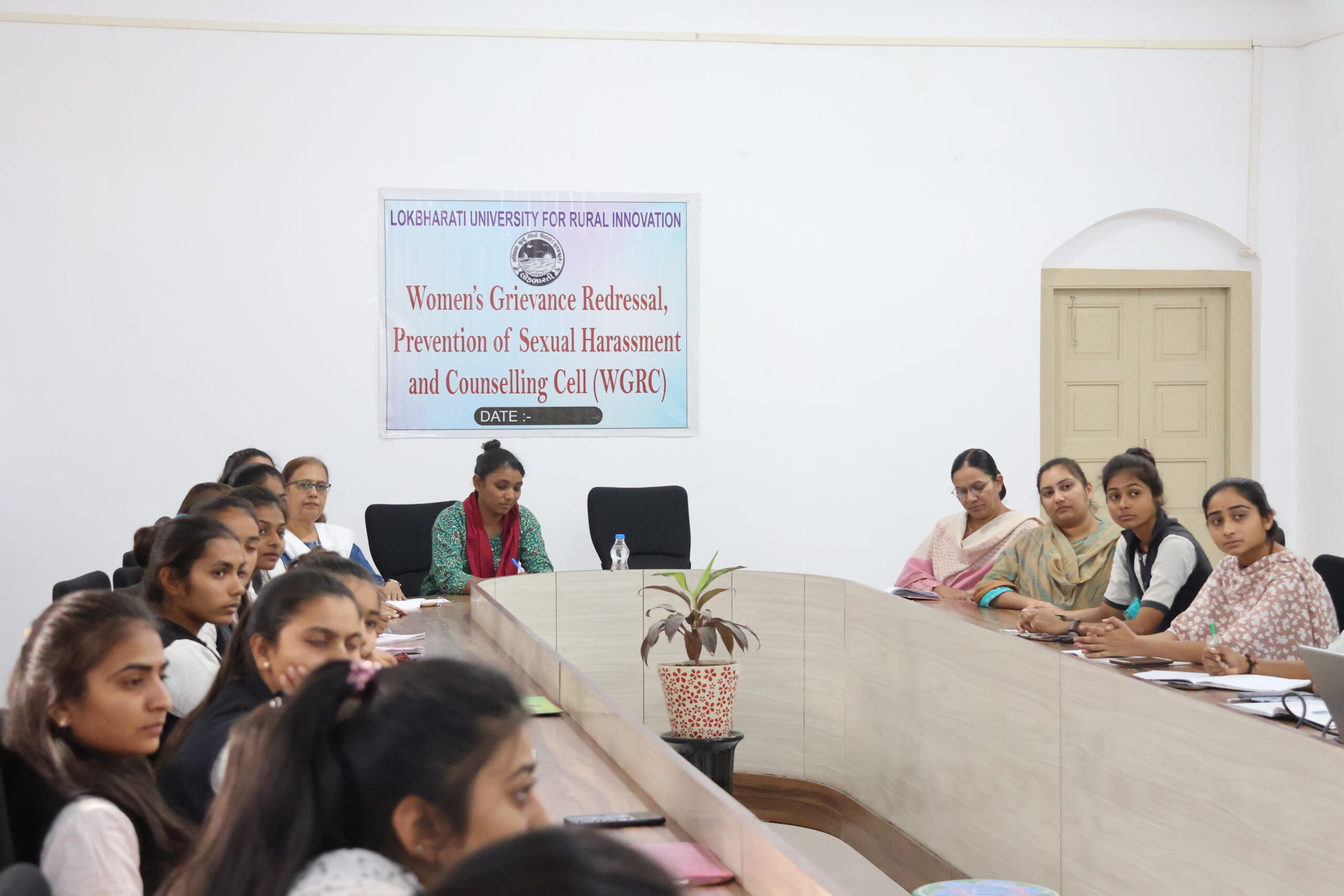 Lokbharati University for Rural Innovation (LURI), Sanosara, is committed to creating and maintaining a gender-sensitive and congenial democratic working environment in which students, teachers, and non-teaching staff can work together as a community free of violence, harassment, exploitation, intimidation and stress. It includes all forms of gender violence, sexual harassment and discrimination based on sex/gender or amongst the same sex members. Every member of the University should be aware that while the University is committed to the right to freedom of expression and association, it strongly supports gender equality and opposes any form of gender discrimination and violence.
To facilitate a gender-sensitive and congenial working environment at LURI, a Women's Grievance Redressal, Prevention of Sexual Harassment and Counselling Cell (WGRC) has been formulated which provides an exclusive platform for women employees and girl students to air their grievances either in person or in writing. 
The Cell will go beyond its brief of grievance redressal and play a more proactive role in sensitization of the LURI community towards gender issues to provide a friendly working atmosphere to its women employees. It would be undertaken through the organization of seminars and workshops on issues related to women's legal rights, health and empowerment.