Department of Agri-business Management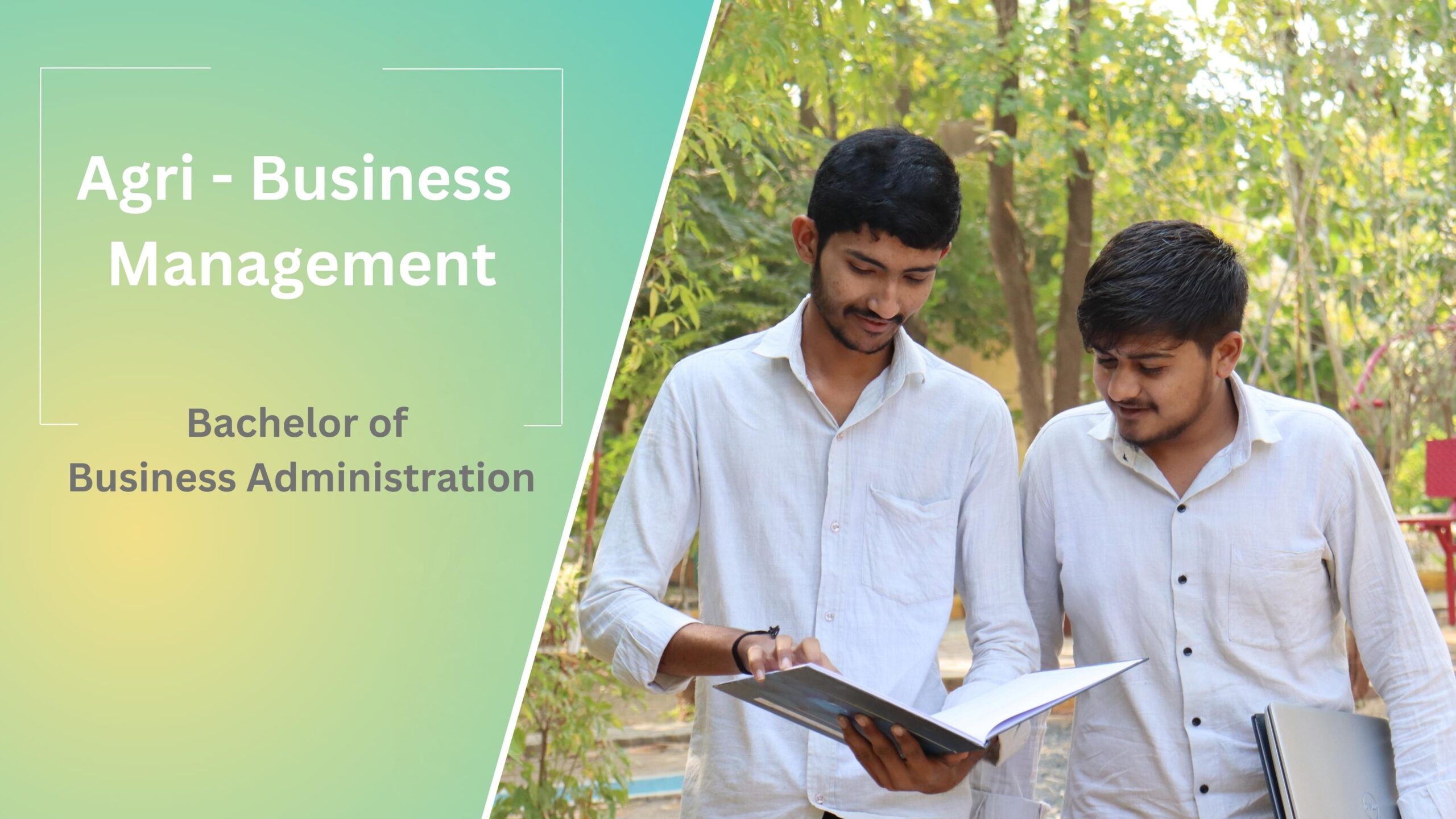 Welcome to the Bachelor of Business Administration (BBA) program! Our BBA degree is designed to equip you with the essential knowledge and skills to thrive in the dynamic world of business and management. With a comprehensive curriculum and practical learning experiences, our program prepares you for a wide range of career opportunities in various sectors.
Our vision is to be a leading provider of Bachelor of Business Administration in Agriculture programs, known for producing graduates who are equipped with a unique blend of agricultural knowledge and business acumen. We strive to empower our students to become innovative and socially responsible leaders in the agricultural industry, driving sustainable practices and contributing to global food security.
Our mission is to provide a comprehensive and interdisciplinary Bachelor of Business Administration program in Agriculture that prepares students for successful careers at the intersection of agriculture and business. We aim to foster a dynamic learning environment that combines academic excellence, practical experiences, and ethical values. Through our rigorous curriculum, experiential learning opportunities, and industry collaborations, we aim to develop graduates who possess a deep understanding of agricultural systems, strong business skills, and a commitment to sustainable practices.
The Bachelor of Business Administration program is a three-year undergraduate degree that provides a strong foundation in business principles and practices. It combines a well-rounded education in business administration with specialized knowledge in agriculture.
Our BBA program offers Agri Business Management specialization options to tailor your degree to your specific interests and career goals to deepen your knowledge in that field.
We believe in the importance of hands-on learning experiences. Throughout the program, you will have opportunities to apply your knowledge in real-world settings through internships, case studies, projects, and industry collaborations. These experiences will enhance your problem-solving skills, decision-making abilities, and business acumen.
Upon graduation, you will be equipped with the skills and knowledge to pursue various career paths in the business world. Some of the potential career opportunities for BBA graduates include:
Join our Bachelor of Business Administration program and embark on an exciting journey towards a rewarding and impactful career in the world of business. Take the first step today and unlock your potential as a future business leader.