Lokbharati University for Rural Innovation (LURI)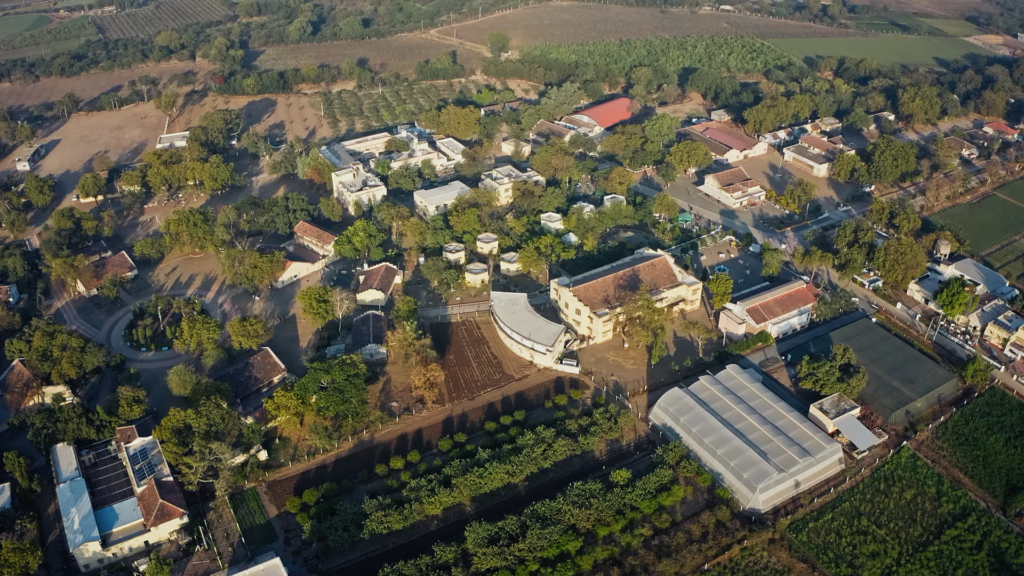 Lokbharati University for Rural Innovation, Sanosara is the country's first-ever university that focuses exclusively on rural innovation! It has been accorded the Private University Status under GUJARAT PRIVATE UNIVERSITIES (AMENDMENT) ACT, 2022. It is a part of a great legacy of imparting rural higher education based on Gandhian principles of education and Sarvodaya. Padmashree Nanabhai Bhatt, Padmabhushan Manubhai Pancholi, Shree Natvarlal Buch, Shree Moolshankar Bhatt, Shree Ratibhai Andhariya were the freedom fighters and founding pillar of Lokbharati.
Lokbharati University for Rural Innovation, Sanosara is a unique educational institution dedicated to empowering rural communities and fostering innovation for sustainable rural development. Located in the picturesque rural setting of Sanosara, our university serves as a beacon of educational opportunity, social progress, and inclusive growth. At Lokbharati University, we believe that education is the key to unlocking the potential of rural areas and empowering individuals to become catalysts for positive change. Our institution is deeply rooted in the ethos of rural India, embracing its rich cultural heritage, indigenous knowledge systems, and traditional practices. We recognize the inherent wisdom and innovation that exist within rural communities and seek to harness and amplify these resources for the betterment of society.
Our vision is to create a thriving innovation ecosystem that nurtures local talent, preserves indigenous knowledge, and fosters social and economic progress. We envision a future where rural communities are empowered to address their own challenges, create sustainable livelihoods, and contribute meaningfully to the nation's development. Lokbharati University serves as a catalyst for rural transformation, bridging the gap between traditional wisdom and modern knowledge, and integrating them to create innovative solutions.
At the heart of Lokbharati University is a commitment to quality education that is accessible, inclusive, and relevant to the needs of rural communities. We offer a range of academic programs tailored to address the unique challenges and opportunities present in rural areas. Our curriculum combines academic rigor with practical learning experiences, encouraging students to think critically, solve problems, and embrace social entrepreneurship.
In addition to academic excellence, Lokbharati University places a strong emphasis on community engagement and collaboration. We actively involve local communities in the design and delivery of our programs, ensuring that their voices are heard and their aspirations are addressed. Through partnerships with government agencies, NGOs, industry stakeholders, and research institutions, we build networks that facilitate knowledge exchange, resource sharing, and collaborative projects for the benefit of rural development.
Lokbharati University also recognizes the importance of sustainability and environmental stewardship. We promote environmentally conscious practices, renewable energy solutions, and resource-efficient technologies to contribute to a greener and more sustainable future for rural communities.
As a student at Lokbharati University, you will be part of a vibrant community that celebrates diversity, fosters creativity, and nurtures holistic development. Through a combination of academic learning, skill development, co-curricular activities, and community engagement, we aim to shape well-rounded individuals who are equipped to make a positive impact in their communities.
Join us at Lokbharati University for Rural Innovation, Sanosara, and become a catalyst for change, innovation, and sustainable rural development. Together, we can create a brighter and more prosperous future for rural India.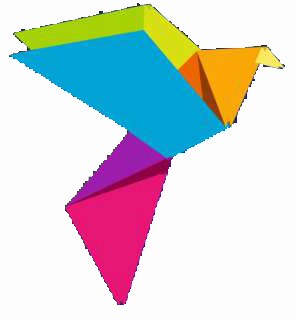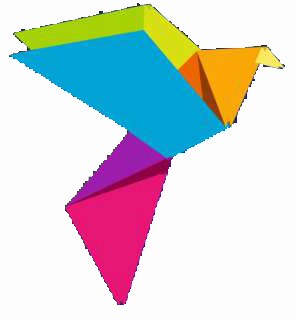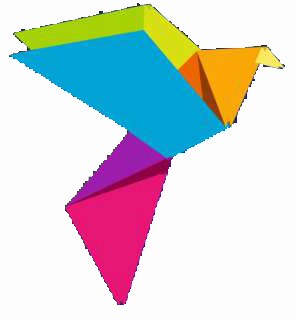 Vision
To solve real-life problems of the rural areas through holistic education and sustainable innovation.
Mission
Upskilling Rural Youth through Start-up and Grassroot Entrepreneurship Programs
Increasing Girl Child Education in Rural Gujarat
Empowering Rural Women through Vocational Training
Extending Affordable Technologies to Rural Areas
Contributing towards Sustainability of Nature
Expanding our Community Service Activities to the whole country
Reducing Educational & Overall Migration from Rural Areas
ACHIEVEMENTS
68 Years of Experience in Rural Higher Education and Upskilling Rural Girls
International Legacy of Agricultural Research through which LOK-1 variety of Wheat was invented that is contributing to the farmers' income of the country
Earn Grade 'A' from NAAC
100% placement of students since 1953
Application of UN's Sustainable Goals
Nai Talim's Solid Foundation of Implementing National Education Policy – 2020
Lokbharati contributed immensely in rehabilitation of the displaced communities during the building of Sardar Sarovar Dam wherein Govt. appreciated how students and teachers of Lokbharati worked as a compassionate mediator between the local communities and the Govt.
On campus Krishi Vigyan Kendra (a Central Govt. Body), Community Science Center (GUJCOST's Resource Center for all the CSCs of the State), State of the Art Library with more than 60,000+ books, Gaushala, Nursery to name a few
A residential institute wherein 500 students and 80 staff members live on the same campus and celebrate community living.
A lush green campus spread across 165 acres with five ponds and a river flowing from a mountain range of 10 km.
PHILOSOPHY: MOTTO
विद्यां च अविद्यां च यस्तद् वेदोभयं सह । अविद्यया मृत्युं तीर्त्वा विद्ययाડमृतमश्नुते ॥
As explained in the above shloka from Ishopanishada, "Avidya" endows a person the knowledge and skills of carrying out responsibilities, social customs and duties in life and thereby helping one earn livelihood. With such skilful strength, a journey from birth to death is believed to be accomplished. Whereas "Vidya" quenches an eternal thirst of haying the ultimate spiritual knowledge and satisfaction as equal to immortality. Hence, the visionary dream of Lokbharati is to worship the comprehensive study of both "Avidya" (skills required to survive and thrive in the external world) and "Vidya" (understanding and values required to attain inner peace).
CHANCELLOR'S FAITH: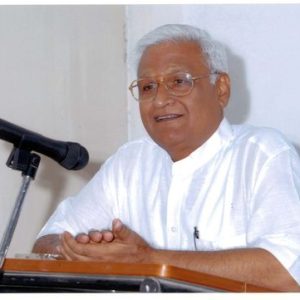 I believe in rural transformation through education. After spending my life in village working for villages, I am convinced that this is the best work that nature has assigned to me.
Lokbharati University for Rural Innovation is name of a faith. It was Shree Nanabhai Bhatt, the founder of Lokbharati Gramvidyapeeth, who initiated higher education for rural students in 1953. Today, along with everything villages too have changed but still these changes do not seem to be progressive enough.
Therefore, students, teachers and all of us from Lokbharati University work towards the solving real-life problems of rural areas such as lower productivity of agriculture, malnutrition, poor access to quality education, inequality, gender disparity and discrimination, fewer employment opportunities to name a few. Our approach is 'innovation'. Across the courses, innovation is the common undercurrent that flows through our methods, programmes, and activities. I believe that we purity of intention marries honesty of efforts, the real magic of social innovation happens.
We celebrate simplicity, we celebrate Gandhi, we celebrate Sarvyodaya and we celebrate faith in the goodness of humanity.
---
Dr. Arunkumar Dave
Chancellor
Legacy:
Lokbharati's genesis dates back to 1910 when Shri Nanabhai Bhatt, a devout Gandhian and freedom fighter realized education as the only means to emancipate the poorest section of the society and started a hostel in Bhavnagar. Then in 1938, he founded the first post-basic school (Lokshala which is based on the folk-schools of Denmark) on the principles of Gandhiji's Nai Talim (cultivation of head, hand and heart!) in a small village, Ambala (35 Km from Bhavnagar). Then he and his visionary colleagues such as Shri Manubhai Pancholi, Shri Moolshankar Bhatt, and Shri Natvarlal Buch conceptualized and started an institute for imparting rural higher education i.e., Lokbharati at the lap of nature in Sanosara (10 km from Ambala) on May 28, 1952 (Buddh Purnima). The foundation stone was laid by Shree Kakasaheb Kalelkar, a famous Gandhian and an educationist.
Lokbharati is based on the Sarvodaya principles of truth and non-violence and it is an example of how basic and higher education can contribute towards solving rural problems. Basic education has to spread even to the lowest rungs of society, and this can instil a sense of equality and equity among people. With this as the foundation, Lokbharati imparts practical knowledge to its students which is suitable to the Indian psyche and culture, as well as useful to the society at large. Shri Nanabhai said that partial form of knowledge is burdensome and knowledge without character is futile and destructive. Therefore, he felt that it was important for students to stay on the campus of Lokbharati to acquire character trails like cooperation, acceptance, respect, tolerance, wisdom, to name a few. The present education, has led to an almost dichotomous partition between the "classes" and "the masses", thereby weakening the foundation of the society. Unless correlated education is given to the vast majority of rural Indians, real democracy cannot exist. The current system of education, the British legacy, makes students literate individuals rather than well-informed educated humble human beings. The remedy for this social evil is to make hostel life – living together – the centre of our education. In hostel, students learn to live and work together in harmony, doing useful productive work on campus. Thus, whatever knowledge and skills the student acquires is in the context of a close rapport with life, society and nature.